Sampling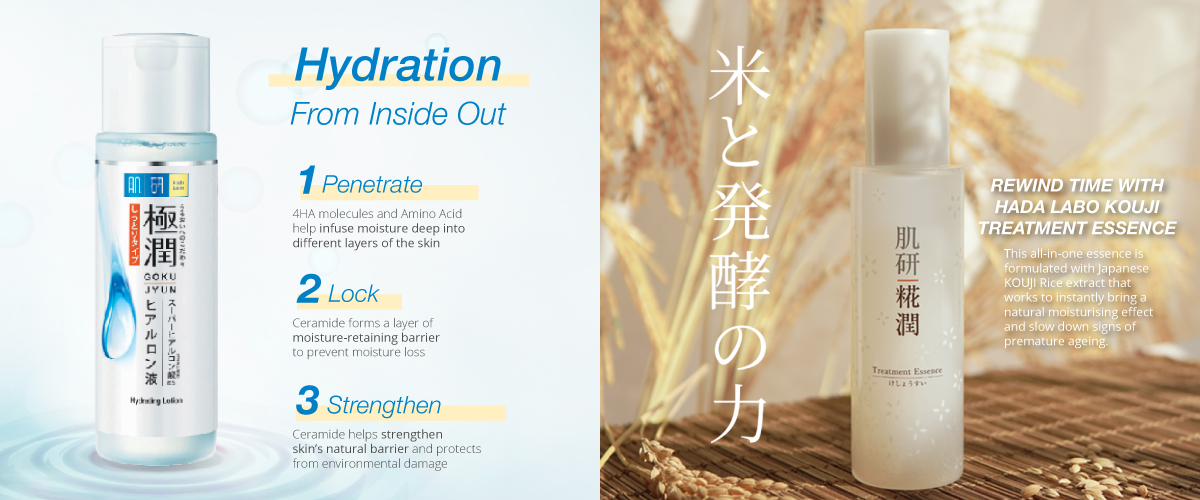 REDISCOVER THE NEW HADA LABO HYDRATING LOTION
WITH 4 TYPES OF HYALURONIC ACID IN PERFECT RATIO AND DIFFERENT SIZES, IT IS FORMULATED TO PENETRATE EVERY LAYER OF YOUR SKIN TO ABSORB, LOCK IN, STORE, AND REPLENISH WATER, SO THAT EVERY INCH OF YOUR SKIN IS SMOOTH AND BOUNCY - FOR MOCHI MOCHI SKIN!
All of our lotion samples have been redeemed. Come back soon for our next sampling campaign!
Sign up for our newsletter today to get updates on our upcoming campaigns. Stay tuned!